Striving for standards: Q&A with Colleen Lenart, fibreline day superintendent at Skookumchuck Pulp
March 3, 2020
---
By
Kristina Urquhart
---
Presented by: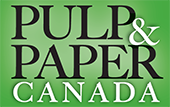 Who: Colleen Lenart
Role: Fibreline day superintendent/Production maintenance coordinator
Employer: Skookumchuck Pulp Inc.
Lives in: Cranbrook, B.C.
Years in industry: 24
Armed with a chemistry background, Colleen Lenart was comfortable in her career as a process technologist in the technical department at Chetwynd Pulp. Twelve years ago, she decided to take on a fresh challenge in production, and then in 2012 moved within the company to her current role as production maintenance coordinator at Paper Excellence's Skookumchuck Pulp. The role requires continuous improvement – a new type of problem solving that Lenart says keeps her on her toes.
Pulp & Paper Canada: What do you do at Skookumchuck Pulp?
Colleen Lenart: My role is specifically production maintenance coordinator or PMC, so I am actively involved in the coordination of maintenance, from chip handling and pulping group to the machine room.
I set priorities for the planners for on-the-run jobs as well as area and major shutdown. I work with the maintenance and the fibreline shift supervisors to coordinate equipment availability. I make an effort to follow-up with operators and trades on the work we are planning and completing.
PPC: What has been the project you worked on that you're most proud of?
CL: I was part of the implementation team for maintenance best practices at Skook. I worked with a dedicated group from operations, maintenance, engineering and stores to review our practices and implement improvements.
I was also part of the first follow-up audit and continue to work with the maintenance department to improve the reliability of the equipment and minimize maintenance-related downtime.
PPC: What excites you about the future of this industry?
CL: The continued challenge to get our mill to world-class standard. It takes effort and focus every day, but it is great to see the continued improvements. The steps that we are taking as part of our maintenance best practices are interesting and keep me learning.
I like a challenge and to ultimately prove myself wrong. I am persistent, so I tend not to give up.
PPC: What got you interested in pulp and paper?
CL: Chemistry was my favourite subject in high school and I had a wonderful teacher. I either wanted to be a teacher or something in the chemistry field, so I researched programs.
It was my mom who heard about the chemical sciences program at BCIT, so I applied. I decided to focus on pulp and paper because I didn't know very much about the industry and was curious, so I took a chance.
The hands-on experience over the years has really been eye opening and far exceeded what I learned in school.
PPC: Did you have mentors as you started in the industry?
CL: When I started with Louisiana-Pacific in Chetwynd [B.C.], Dale Holloway was an amazing influence who taught me a lot about the process and continued to give me more and more responsibility.
Wayne Clement was the mill manager when I returned to the Chetwynd Pulp Mill under Tembec ownership. He had high expectations, but was clear in them, so I worked hard. I think I thrived under their leadership and I am thankful to them both.
PPC: What were the challenges for you as you started out in your career and how did you overcome them?
CL: My greatest barrier is probably myself. I had a lot of self-doubt, especially moving from the technical department eventually to the role of production maintenance coordinator, but I think I do well under pressure. I like a challenge and to ultimately prove myself wrong. I am persistent, so I tend not to give up.
PPC: What are the current challenges with your job?
CL: Every day is a challenge – reviewing the work order backlog and the risk assessment for planning and scheduling jobs to minimize downtime in efforts to keep the mill equipment running reliably keeps me on my toes. There are a lot of factors to consider.
I also struggle to find a work-life balance because I want to be great at my job, but also a great mom.
PPC: What's your favourite thing about working at Skookumchuck Pulp?
CL: The people. I work with some enthusiastic, engaged, hardworking shift supervisors, operators, maintenance staff and trades, and they make it fun to come to work.
The production maintenance coordinator role was outside of my comfort zone, but the trades have been very patient with my steep learning curve.
PPC: How have you seen the pulp and paper industry change over the course of your career?
CL: I have seen a lot of mills close or change ownership over the years and the focus on continuous improvement and innovation become a core value. Mills need to be safe, reliable, low-cost producers to survive, so there is a lot of thinking outside the box.
PPC: How has the industry changed for women?
CL: I have worked with talented, hardworking women over the years, but females are the minority in the operating and maintenance departments that I've worked in.
The numbers do seem to be growing in the past few years. There is room for more, especially in leadership roles, to bring a new perspective.
PPC: What advice would you give a young person thinking about a career in the pulp and paper industry?
CL: It is an interesting and challenging industry. I am pleasantly surprised how my career has evolved over the years into something that I never expected, but still enjoy.
This interview has been condensed and edited for clarity.
_____
This post is part of CFI, Pulp & Paper Canada and Canadian Biomass' Women in Forestry project celebrating International Women's Day on March 8. Find more content here and follow on social media with the hashtags: #WomeninForestry as well as #IWD2020 and #EachforEqual.