Meant to be a millwright: Q&A with Jennifer Sartorius of West Fraser Hinton Pulp
March 6, 2019
---
By
Kristina Urquhart
---
Presented by: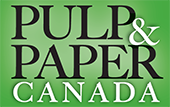 Jennifer Sartorius is the interim maintenance superintendent at West Fraser Hinton Pulp.
Pulp & Paper Canada talked to Sartorius and several other women working in the pulp, paper and forestry sector for a weeklong series to celebrate International Women's Day on March 8. In her Q&A below, Sartorius tells us how she switched from criminology into the trades – and never looked back.
Who: Jennifer Sartorius
Role: Interim maintenance superintendent/maintenance supervisor
Employer: West Fraser Hinton Pulp
Lives in: Hinton, Alta.
Years in industry: 22 in process industries, including three years in pulp and paper
Pulp & Paper Canada: What does your day-to-day look like at West Fraser?
Jennifer Sartorius: In my role as interim maintenance superintendent, basically it's making sure that all of my supervisors are taken care of, making sure that all my tradespeople, maintenance people taken care of. That we're following any of the requests from management, that we're keeping up with what management wants and how they want to roll out our day-to-day life and what's going on in the mill. More than anything, it's the personnel and making sure that we are running and running reliably.
PPC: What drew you to a career in the pulp and paper industry?
JS: First, I worked in oil and gas for 15-plus years. I did preventative maintenance, predictive maintenance and then I got into reliability. [After that] I was actually a millwright instructor at NAIT. And there were some major cuts in the instructors there because the Alberta government cut back on the amount of apprentices coming into the trades, which affects how many instructors are needed.
I had only been working there for just over a year and they were doing some cuts and it was, "you know, we are going to let you go, or you can stay another year but there might be more cuts the following year." And I just said, you know what, I'm not going to take that chance.
It just so happened that West Fraser in my hometown was looking for a maintenance supervisor, which was really the direction I wanted to go. I am looking to get into management and that was a good step for me. So I applied for it and got the job. West Fraser and the Hinton Pulp Mill have been in town forever, over 60 years. They've never had layoffs; they've always taken care of their people. It's always just been that icon in town of a stable environment and a stable industry. So it was a positive change.
PPC: What were the greatest barriers for you as you started out in your career?
JS: My biggest challenges, as far as personally – I had never touched a wrench in my life. I took criminology in college and stepped into a mechanical trade where I had no idea what I was getting into. But what I found was that no matter what industry I was in – I started in pulp and paper at Whitecourt, a Millar Western pulp mill – everyone was wonderful. They accepted me whether I was female or not. Whether I had any experience or not, they just accepted me. And people everywhere I went took me under their wing. If I was willing to learn, they would show me. It's always been just a really good experience for me. There are always challenges. But it's been a pretty positive career so far.
PPC: How did you make the shift from criminology into the trades?
JS: I had spent enough of my dad's money! And I didn't think it was for me. I had wanted to get into something that paid off a little sooner. I came home from school and said, "Dad, this isn't working out." And he said to take trades. I was flipping through the paper one day, and I asked my dad, "Hey, what's a millwright? I saw there were lots of millwright jobs out there." And he said, "Oh yeah, you could do that. Go for it!" I had no idea. Not a clue. And once I got into it, it just so happened that I am fairly mechanically inclined and I was really taken by it.
PPC: How have you seen the gender dynamics shift in the industry?
JS: When I was in school, there were no women at all. Twenty years ago, I was at NAIT, and the millwrights were in our own little building. And I remember the first day I had shop class. I was the only person in my 20-person class who was female. When I turned down the hallway [of the school], it was probably 200 feet – and there were men lining the hallway, all sitting with their backs up against the lockers. I had to walk down this line of probably about 100 men. I was the only woman.
The ratio has changed tremendously. When I was instructing, I had at least two women in most of my classes, and I did see that in some of the classes, there were up to five, which was awesome to see.
PPC: You're a member of the Women Succeeding in Forestry LinkedIn group. Why is having that sense of community important to you?
[Someone] told me about Tanya Wick (vice-president, people and services at Tolko, the group's organizer) and said she has this fantastic group for women, and that I might be interested. And honestly, I started reading some of the posts that she's had, and learning about what she's standing for, and thought, wow, this woman is spectacular, look at how much she's done throughout her career, and look at how she is standing up for women in this industry. I was really amazed by it. And I thought – you know what, if she can do it, I can do it. I want the women who are working for me and working with me to be involved in this [group] and to stand out. And to just know that there's a voice and there are people who are here to support them.
PPC: What advice would you give to someone, especially a female, thinking about a career in the pulp and paper industry?
JS: Be strong. You can do it; don't be afraid. Shoot for the moon. There are possibilities out there for them. I find with women in particular, we tend to think, "Oh, I'm not sure if I qualify for that." Don't think you are. You are. Just do it. Try it. What's the worst that could happen?
This interview has been condensed and edited for clarity.
This post is part of CFI, Pulp & Paper Canada and Canadian Biomass' Women in Forestry project celebrating International Women's Day on March 8. Find more content here and follow on social media with the hashtags: #WomeninForestry as well as #IWD2020 and #EachforEqual.