Pursuing opportunities: Q&A with Honey Nampak, process engineer at Harmac Pacific
March 8, 2019
---
By
Kristina Urquhart
---
Presented by: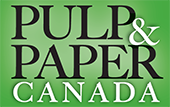 It's International Women's Day, and for the final instalment in our weeklong series, we're sharing the story of Honey Nampak, a process engineer at Harmac Pacific pulp mill.
Pulp & Paper Canada talked to Nampak and several other women working in the pulp, paper and forestry sector for this series. In her Q&A below, the Iranian-born Nampak shares how international opportunities led to a fulfilling career in an industry she once didn't know existed. To get caught up on our other #IWD2019 interviews, scroll to the bottom.
Who: Honey Nampak
Role: Process engineer
Employer: Harmac Pacific/Nanaimo Forest Products
Lives in: Nanaimo, B.C.
Years in industry: 14
Pulp & Paper Canada: As a process engineer, what do you do at the Harmac operation?
Honey Nampak: My job is around optimizing the process, chemical usages, quality and production improvements. I cannot say I have a job where I know what's going to be happening every day when I come to work. It's very versatile – there are days where you have to do firefighting, like when we have a shutdown happening. There are days where I focus on specific projects and how we can improve or help in designing a new process, or in creating a new product for customers.
If I come with an idea of a project or an implementation of something that will help us reduce our production costs, or improve our quality or our environmental impact, I work through that with numbers, do some data mining, come up with the justification, bring it up to our managers, and work toward getting approval for that project.
PPC: What's the best part of your job?
HN: My work at Harmac has given me opportunity. Now I have a network of technical people I can contact for help around Canada and the U.S. I'm also a member of PAPTAC, which is very helpful because we don't know the answer to all the questions every day. Being able to be up to date and always in continuous improvement is the most exciting part of my job.
Even when I implement something and I'm very happy with the result, I know that if I go and revisit it in a few months or a year, I will have ideas of doing it better, or somebody else will have an idea. It's not anything fixed; it's a continuous process.
PPC: You got your undergraduate degree in your home country of Iran. What was that like at the time, to be a female student in chemical engineering?
HN: The Sharif University of Technology is a male-dominated university. There were very few girls. I was reading some time ago that around 60 to 65 per cent of university graduates in Iran now are female, which is very encouraging because when I went to the university, I don't think [women] were even 10 per cent of the [student body].
It was challenging, especially in the Iran environment with the regulations and rules [on how men and women should interact in public]. But I didn't find myself challenged to study in the male-dominated environment, because it was all about how we perform and what results we give. Or maybe that was my own focus, because I wanted to be successful and didn't want to give up!
I found the challenge was right before I graduated in Iran, because I realized that even though women have opportunities to study and get higher education, when it comes to the workplace, we don't get equal opportunities. That was the reason for me to think I should move. I need wings to fly, and if my home country was not a place I could experience what I learned, I thought I should go and experience life outside of it.
PPC: What drew you to a career in the pulp and paper industry?
HN: I had a full scholarship [from Helsinki University at the Asian Institute of Technology in Thailand] to study a master's degree in chemical engineering, but in pulp and paper. When I started in the first semester, I basically had no idea what was happening!
When I finished my master's, I had a choice of going back to be a chemical engineer in oil and gas or food industry, but I wanted to give pulp and paper a try. My position was that I'd like to go work in different sections of the industry and actually have an exposure and learn.
The process and complexity of pulp and paper makes it a very exciting field. As a professional, you get lots of work satisfaction of solving problems, and in being more analytical. And also, I am growing in this field. I never thought I would work in pulp and paper. If you had asked me in 2001, I didn't even know what pulp and paper was!
It makes me feel good that my two years of education gave me lots of foundation to develop myself as a professional in this field. For about one year I thought, "I won't survive it" because let's face it, pulp and paper is a really male-dominated industry.
But all of the challenges have helped me to develop myself both personally and professionally to be a more assertive person and to be able to deal with challenges. There are days when you feel tired, but for me it's always been, when they tell you that you can't do something, you need to give it a try. I probably can do it. I just have to work harder, maybe, or smarter.
PPC: Once you came to Canada, did you find you still had barriers working as a female in the industry?
HN: I moved to Canada because I am a strong believer in equality, and when my husband and I were in Mexico [Nampak worked for two years at a converting mill in Mexico after finishing school], I felt like we needed to move somewhere that was a neutral environment where we both get the same opportunities.
We moved to a small village up north on Vancouver Island, called Port Alice. The mill there was just restarting and I was basically the only girl working at the mill.
What I have taught myself is even if I feel the barrier, I should kind of put it in the background of my mind and focus on the problem that is in front of me. I'm hoping that with my networking and working with people, I will gain credibility and they will stop the part of them that says, "[She is] a girl." Because that is real. Even if we want to say it's not, it's true.
Operators who had had their jobs for 30 or 35 years would say, "We've been doing it this way for so many years, and now this little girl is coming to tell me that maybe I should do something else?" In Mexico, I started to develop how to learn how to work with people and how to accept what they're saying. To listen to them and gain their trust and be able to actually ask them, "What do you think if we give it a try this way?"
It's a good feeling now that you can sometimes call and say, "Hey, I'd like you to make these changes because of this reason," and they just do it for you. That's pretty good. That feeling – it doesn't matter if you are a woman or a man – everyone needs to be able to feel that trust. But it does get more challenging when you want feel a sense of equality in your workplace.
PPC: So things are changing now?
HN: I think it's been a huge improvement. As women engineers, we like support from our outside network, from our employers, from our workplace. We also have to give each other support. It's very important to help each other, and to build confidence. Just remember, we are capable. We can do it.
PPC: What advice would you to a young student, especially a female, who is thinking about entering the pulp and paper industry?
HN: I would say yes, do it! I love this industry. Pulp and paper has had its ups and downs through the times. But there are so many opportunities of improvement and making the industry better and stronger. And if more women have the courage to be part of this group, we will see more women in management and leadership roles in the industry. I would definitely encourage them to do it and just be strong.
And I can't emphasize enough – I think it's important to join the group and not sit behind and wait to be invited. The bleaching committee at PAPTAC is one of the greatest groups I have joined. I have professional relationships and discussions. We are like a small family. PAPTAC has groups in other areas like alkaline and recycling. And that's a really good resource to help young engineers to learn and get information. Many experienced professionals are retiring and we are losing the expertise. So joining these groups helps a lot.
This interview has been condensed and edited.
This post is part of CFI, Pulp & Paper Canada and Canadian Biomass' Women in Forestry project celebrating International Women's Day on March 8. Find more content here and follow on social media with the hashtags: #WomeninForestry as well as #IWD2020 and #EachforEqual.