Career shift: Q&A with Krista Young, process engineer at Port Hawkesbury Paper
March 5, 2020
---
By
Kristina Urquhart
---
Presented by: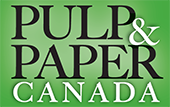 Who: Krista Young
Role: Process engineer
Employer: Port Hawkesbury Paper
Lives in: Antigonish, NS
Years in industry: 6
Krista Young left her 17-year career as a process engineer-turned-communications coordinator in Alberta's oil and gas sector to move back home to Nova Scotia. There, she fell back into engineering when she took a job with Port Hawkesbury Paper. Though she never imagined she'd work in the pulp and paper industry, Young says she loves it.
Pulp & Paper Canada: You're new in your role as PM2 process engineer, having been the energy efficiency engineer at the mill since 2014. Can you tell us what you're doing?
Krista Young: I'm focusing on process and quality improvements on the paper machine. We have a huge quality focus – lots of what we do focuses on how to make the best paper we can with highest quality pulp that we can get. To do that in the most efficient way means the machine is big and it's fast. It produces a lot of paper! The machine is able to produce 360,000 metric tons of paper a year. The projects we do are focused on helping to keep the runnability up on the machine so that we can make paper whenever we have the power and the pulp to do that.
A lot of what I was doing in my original role does carry over. In my previous position, I worked on energy conservation projects mill-wide, some of which were in PM2. So I'm still working here on ways that we can use less steam, less power, less water, less compressed air – all of which we use a lot of here so there's a lot of focus on energy conservation in order to help us be the most energy-conscious and sustainable.
PPC: What led to the job switch within the mill?
KY: It was an overall mill reorganization. The time was right with some other movement that had happened. Now we work as area-specific process engineers. We all still work together on energy projects, because a lot of what we do is interconnected.
Because my role previously was mill-wide, it gave me a pretty unique opportunity that day to day, I was working from one end to the operation to the other. So, in the wood room, TMP and our pulp production side, the paper machine, water and secondary treatment. There's been so much opportunity. For me, because I'm a pretty outgoing person, the more people and the more experiences that I can be open to in the run of a day or a week or a year at work – I love that.
PPC: What are the challenges with your new role?
KY: There's a lot of new equipment for me to learn. It's just having a really good understanding of the ins and outs of how the paper machine works, and how one piece of the puzzle impacts a bunch of others. And the really nitty-gritty – the technical details of the machine.
And it's not just the paper machine proper. There's also the whole finishing end. We have two offline supercalenders, the winders, the wrap line. That's where I am right now – understanding that if one thing changes, if this pressure changes or if the amount of water that's in the stock changes, then what are the 10 other things downstream that change because of that? And what are the best things I can focus on to really make improvements?
PPC: What's an example of a successful project you've worked on while at Port Hawkesbury Paper?
KY: We were able to repurpose a couple of really large and unused storage silos and convert those to white water storage, for water that we use in our process. That water, for a large part, had been sewered, because we couldn't capture it and reuse it. So we did a project to recapture that water and reuse it in the process, decreasing fresh water use and heating costs.
From a process standpoint, from a sustainability standpoint and from a financial standpoint, this was really huge for us because it's millions of litres of water and hundreds of thousands of dollars of savings annually. To me, those types of projects – where it helps us in our process, it helps us with our environmental footprint, it helps us from a profitability standpoint – are the most satisfying.
PPC: You used to work in the oil and gas sector. What prompted your move into pulp and paper?
KY: I worked in Calgary in oil and gas as a process engineer mainly. I moved out [from Nova Scotia] after graduation in '97, and made the decision to move back home with my husband and two small kids. We wanted to come back to the East Coast to be close to family. We kind of took a leap of faith.
Being in Calgary, I hadn't really considered pulp and paper as a career path or an option for me. Even with the move back home, I didn't immediately realize that it would be an option, but then an opportunity came up for this energy role. And when I came and met with the folks at the mill and talked to the first few people, I had a really good feeling about the mill. And so that was it. The move home precipitated the change to this industry. And while it was kind of an unexpected one, I certainly love it here and have been really happy for the opportunity.
Know that you're not going to know the answers, and just take that as an opportunity to start anew.
PPC: What do you love about working for the company?
KY: From the time that I started at the mill, it was already reopened as Port Hawkesbury Paper under the Stern Partners ownership, and the culture is very positive. It's one that really values teamwork.
And, obviously, because this industry is changing and there's a challenging market, you have to be willing to try new things to advance the business. We're always looking for ways to improve our productivity and diversify, and to provide new or improved products that will allow us to keep being competitive with the changing market.
I've only been in pulp and paper since September of 2014 when I joined the mill. So, a short time relative to many of the folks who work here. There are quite a number of people who've been at the mill their entire careers or certainly a large part of their career. There's such a wealth of knowledge to learn from, which I find is really great. You can take opportunities to learn something new every day, really. Whether it's specific to equipment on the paper machine, where it's all new to me, or new skills in operations or maintenance.
PPC: It sounds like you've had lots of knowledge to draw on. What were some of the challenges coming to pulp and paper from another industry?
KY: Feeling like once you're a certain distance into your career one of the challenges is being the new person again, being the person who doesn't have the background to draw on. But I thought, okay, you know, I may not have been in pulp and paper production, but I can go back and draw on skills that are transferable from previous roles and other fields. A challenge was feeling like the expectation might be there that you have a knowledge or understanding of the processes.
That's the challenge – reminding myself to accept the fact that you're going to have to ask questions. Know that you're not going to know the answers, and just take that as an opportunity to start anew. I was really lucky and continue to be lucky because every day, I'm able to go to folks that have so much experience in hand and get the answers and assistance that I need. The guys in the control room, the management, our instrument and electrical technicians and maintenance staff. Everybody's really willing to step up and help. It's been really good.
PPC: What about coming in to the pulp and paper industry as a woman? Did you notice any differences from the oil and gas sector in terms the makeup of the workforce?
KY: I was somewhat used to it already. In oil and gas, it was also fairly male-dominated. I've always had good working relationships with the mainly male groups that I've worked with. In my day-to-day, there were and continue to be very few female colleagues. The women that work here at the mill are mainly in finance, customer service, and other roles outside of operations.
There are a few females in operations, and we pretty much always have at least two engineering co-op students. Over the years, we've had a number of female engineering students, a few of whom have worked closely with me. That's really good to see. I [think] they've all left here with a very positive outlook. I think if you ask any of them, they probably felt the same way I do, which is that the people here really stepped up and were helpful.
There are challenges and everybody understands that it is going to take a lot of work, but the positive side is the diversification and the willingness to think outside the box.
PPC: Did you have opportunities when you were a student to be exposed to these types of roles?
KY: This was way back in the day now! In the early to mid-90s, I worked in an industrial setting. So I had some early experience. There have been certainly changes in the last number of years where there is a more concerted effort to have more female representation and equality across the board.
PPC: What about pulp and paper keeps you interested?
KY: I'm sure a lot of people hear the more negative side of the pulp and paper industry, whether that has to do with the [closure of the] Northern Pulp kraft mill, or the declining market for paper. I'm sure that people might feel like it's not a great place to be right now.
Obviously, there are challenges and everybody understands that it is going to take a lot of work, but the positive side is the diversification and the willingness to think outside the box. And making the improvements that are necessary to keep [our mill] going and keep it sustainable – that to me has been a really cool thing.
We are able to make really good paper with efficient processes and we have folks that have dedicated their careers to making this happen. I'm just really happy that I was able to make the move to pulp and paper and be part of it. That's really cool.
This interview has been condensed and edited for clarity.
_____
This post is part of CFI, Pulp & Paper Canada and Canadian Biomass' Women in Forestry project celebrating International Women's Day on March 8. Find more content here and follow on social media with the hashtags: #WomeninForestry as well as #IWD2020 and #EachforEqual.