Leading fearlessly: Q&A with Emily Dou, new product development supervisor at Domtar
March 1, 2022
---
By
Sukanya Ray Ghosh
---
Presented by: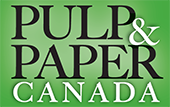 Who: Emily Dou
Role: New Product Development Supervisor
Employer: Domtar
Lives in: Espanola, Ont.
Years in industry: 9
Emily Dou has spent her entire student and work life in the pulp and paper industry, first in China and then in Canada. As the new product development supervisor, she is passionate about all the products she helps develop. She is proud to see how specialty paper products play a key role in replacing plastic-based products, leading to a larger impact on society.
Pulp & Paper Canada: What is your current role at Domtar's mill?
Emily Dou: I'm currently working in Domtar's mill in Northern Ontario near a town called Espanola. Although I'm located at the mill, I'm in a corporate position. So, I report to someone at the corporate level. My department is called 'new product development'. Our mill makes specialty paper products. These products are not the same as normal newspaper or writing paper or printing grade paper.
We mainly make specialty paper used for food, medical or industrial packaging materials. For example, a McDonald's wrapper or Tim Hortons bags or paper straws.
The mill produces a variety of such specialty paper products, in fact, we have 200 different products. A lot of core development goes into making them. That's what my department is doing now.
A small portion of my job is handling customer quality complaints. This was part of my previous job before I moved to new product development. So, I still support that role.
When our customers have quality complaints, we have to figure out what caused that and if we have to redevelop the product to better satisfy them. This is also part of our department's responsibilities.
P&PC: How did your background support your entry into the pulp and paper industry?
ED: In 2005, I earned a Master of Engineering where I majored in pulp and paper making, at the South China University of Technology. So, I studied pulp and paper since day one at the university.
And for my PhD, I stayed in this area. From a broad approach, I moved into a narrower specific area of research in the industry. I graduated from the University of British Columbia in 2016 with a PhD in wood science. My thesis was specifically on the bioconversion of kraft pulp to dissolving pulp.
I also have another connection to the industry. In the province where I grew up in China, it is the biggest province for pulp and paper production in the country. So, I grew up surrounded by a lot of paper mills.
However, none of my family members ever worked in the mills. In the 1990s, a lot of paper mills got shut down because of pollution.
P&PC: How long have you been in this industry in Canada?
ED: I moved to Canada in 2012 because I got an offer to do PhD at the University of British Columbia in Vancouver. I graduated at the end of 2016 and started my job at Domtar with this mill in the summer of 2017.
Since the time I started studying here and then when I started working, I have been in this industry. I have about nine years of experience in this country.
P&PC: What has your journey in the industry been like? What has the learning curve been like for you?
ED: When I started here, I was pretty fresh to this industry even though I had spent a lot of years learning about it at school. Working is very different from being a student.
I started here at Domtar as a new product development specialist.
The first two years were spent mainly in learning what the real paper industry is like. It was about learning how a product is made on the machine, what is the process.
In our department, we do grade design and product design. For the lab work, I was very familiar with the machine trials. So, I improved the process to better satisfy our customers. Basically, my first two years were about getting to know this industry.
After two years, I was promoted to a job in a quality control role. I gained a lot of experience dealing with our customers. I learned a lot and I liked the role very much because I could talk to the customers and understand their needs. Especially, when they had issues, they would come back and I would be part of the progress to improve the products. In the third year, I moved back to new product development and took care of the whole department. I kind of built on that learning that I got from the quality job. I understand customer needs better and begin satisfying their requirement at the very beginning.
P&PC: Are there any challenges that you have faced during the course of your work? How did you overcome them?
ED: I wouldn't say there have been any major challenges. I really like what I'm doing since I started here.
There are challenges that I usually face are ones that I cannot control. We are in a unionized environment and there are many rules that you have to follow. This is not like when I was a student when I would work on what I wanted to in the lab. I would do all the lab work and come up with an idea.
The other challenge I have faced is being a young female supervisor. When I would go to the machine areas and tell the operators what I would like to do. They would ask why they would have to follow my instructions. That happened a lot when I started here. We work with operators a lot because we do machine trials where a new product runs on the machines for the first time. Normally, for one product we run three different trials to find out quantity. We have to tell the crew where to start.
That's challenging and sometimes depends on the crews as well. So, I would talk to the crews before starting the trial to go through the details. We have the most upfront experience that we collect from customers about the product. And I like to share all that information to help them understand. And I would also ask questions about their work and seek their opinions. I get confirmation from them, to make the process more of a teamwork.
P&PC: As the new product development supervisor, what does your typical day look like?
ED: The day depends on what tasks we have at hand. Sometimes, when we have machine trials, I have had experience running trials for over 20 hours (overnight). Then I stay close by the machines to monitor challenges.
If not running trials, my daily life is very similar to most other people – attending meetings, responding to emails and so on.
I like to respond to my emails as soon as I can, even if it is a short note. I cannot let my to-do list get too long.
Personally, I am into sports. I'm a runner and have run a marathon in the past. So, exercise is a big part of my life. Especially, when I have a busy day, I take time to exercise and relax.
P&PC: What do you love the most about your job at Domtar?
ED: When we run a new product, I treat that as my baby. We start from the lab, then run machine trials till it gets commercialized. And then I get to see the product in the market. I love that. I feel like these products are my babies.
When I go to a restaurant, for example, and see a product that was developed by my department, I feel very honoured and proud of the achievement.
Also, with the ban on plastic bags that had happened recently, I see a lot of potential for paper and forest-based products to replace plastic. We also make shopping bags. So, when we go to a grocery store, and I see paper shopping bags, I feel that we are doing something to help the whole society.
That motivates me further to do better. These are the things that get me really excited about my job.
P&PC: You have a lot of opportunities to find innovative ways to have a good impact on the environment.
ED: Absolutely. That's a big part of my personal motivating factor when I'm doing the work. We know that paper products are more sustainable, biodegradable and recyclable. They have a lot of potential to replace plastic-based materials. Finding alternatives for plastic is a big part of the work.
Even when I'm not working on those products, I always think about what we can do to reduce pollution.
Even if it is not directly related to my daily job, it is an area that always interests me.
P&PC: Are there any projects that you have worked on that count among your favourites?
ED: Yes! I would call this a project as it has influenced over 50 percent of all the products we are making here.
In food packaging materials, the industry had been using some fluorine-based chemicals for decades, called PFAS, because of the nature of the chemistry.
That chemical is no longer available. PFAS has potential health risks for humans and animals. So, FDA banned the major suppliers of this chemical by the end of this year. And Domtar wants to be the lead in this PFAS-free industry.
So, we have to move all our products from that chemical to the PFAS-free options. The PFAS-free project was one of the main projects since I started here. It is one of my big babies. We have actually progressed very well. We have completed a lot of trials and moved ahead.
I take a lot of notes on this project as it is very important for our customers, as well as for our mill.
Domtar is working hard towards this project and wants to be an innovator in this space.
P&PC: What is it that excites you about your future in this industry?
ED: I have spent a lot of time at school and work in the technical part of this industry.
That's the part that I'm very strong in and have the most interest in. But, I feel that I lack the business sense of the whole thing.
For example, I always go into the details of how a product is made and why it works. I feel like I need to increase my business sense of my understanding of the company and also the bigger picture.
So, I started doing my MBA last year (2021) and plan to finish that program in three years. The MBA program is teaching me to think about the same thing but in the context of a much bigger picture.
For example, now when I develop a product, I have all the pieces linked together. I know what customer needs. I know if I design it a certain way, what the cost is going to be. I know the impact of the product. I can see the positive change in myself as I have started thinking about the different aspects instead of just the technical part.
P&PC: Did you have any mentors along the way who helped you in your journey?
ED: In school, I had processors who changed me from someone who was scared to do research into someone who really loves doing research.
On the corporate side here, I have a manager who has been a great mentor. He knows in which aspects I can grow better, he sees my potential. He really pushes me in that direction.
Recently, he had a conversation with me about when I give our group updates. He suggested that instead of focussing more on the trials, I could focus more on the business side of things. He gave me hints on how to make the group understand better what is happening in the mill instead of just focussing on what I'm working on.
So, I made the change. I took notes and provided an update of not what I'm doing here but about what's happening in the mill. Our committee consists of other mills as well. I later received a compliment from our teammates about the good update as they learned quite a lot.
I realized that my manager knows me so well. He is able to see where I'm not comfortable but could actually do better. I really appreciate his mentorship.
P&PC: How has it been being a young woman in a leadership role in this industry?
ED: I try not to think of myself as a young woman in a supervisory role, because I don't want to set those restrictions on myself.
Pulp and paper is definitely a traditional industry. But my first thought is to just forget about being a young woman. I have my strengths. I have a PhD. I started here at this mill and now I have 10 years of knowledge and experience. I have technical and analytical skills. I use these to show that I'm good at doing my work.
I went through a challenging period when working with operators but now I am very comfortable when running trials. You have to understand their work and their everyday life. When you spend the time to learn about their work, you can then talk. They will figure out that you know what you are talking about. They will also forget that you are a woman in this industry.
P&PC: How would you like to support young women who wish to make a career in this industry?
ED: I actually supervised a high school girl when I was doing my PhD. I was really impressed by her. She didn't have any pulp and paper background. But was really smart. So, I told her that she could have a lot of different opportunities in her future. But if she would like to open her doors for this industry, she would be surprised to see the potential of pulp and paper and other forestry-based products. It is good to encourage such talent.
This post is part of CFI, Pulp & Paper Canada and Canadian Biomass' Women in Forestry series celebrating International Women's Day on March 8. Find more content here and follow us on social media with the hashtags: #WomeninForestry, #IWD2022 and #BreaktheBias.
Remember to join us for the Women in Forestry Virtual Summit on Mar. 8 at 11 am ET/8 am PT! It's FREE to register. Sign up now!