A rewarding career: Q&A with Janet Lane, forest manager at Domtar
March 5, 2021
---
By
Kristina Urquhart
---
Presented by: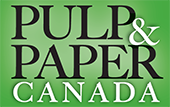 Who: Janet Lane, RPF
Role: Forest Manager
Employer: Domtar
Works in: Dryden, Ont.
Years in industry: 35
Janet Lane, a Registered Professional Forester (RPF), may be retiring later this year after a long career working for pulp and paper mills across Canada, but she's not leaving the industry. She plans to work on select projects and dig into forestry-related work. Here, she reflects on what led her to her success at Domtar and shares how other young women can follow her path.
Pulp & Paper Canada: Tell us about your day-to-day as a forester. What do you do at Domtar Dryden?
Janet Lane: As a forest manager, I take care of a team of five foresters. My title is Sustainable Forest License team leader, and so as a team we do planning, and interface with the Ministry of Natural Resources and Forestry as well as the Ministry of the Environment, Conservation and Parks.
We develop forest management plans, with the engagement of stakeholders and Indigenous communities, working to address their concerns related to forest management. We work with industry partners to ensure that our best management practices are aligned, and we make sure that we are using the best science available.
P&PC: What are some of the big projects that you're currently working on?
JL: One of the items that we are working on is certifying areas in the designated caribou zone to the Forest Stewardship Council (FSC) certification standard. In the past, FSC certification in these specific areas has been a challenge because the standard had a hardline on forests having be consistent with the federal Caribou Recovery Strategy.
Ontario, however, has taken a different tact in managing for caribou habitat over time. These contrasting approaches make it challenging to follow legislation, while at the same time, meeting the expectations of the FSC Standard.
As a result, FSC is trying to marry the two approaches. They just released a national standard to replace a boreal specific standard. We have had FSC certification on the Wabigoon Forest for years and we're now working to achieve FSC certification on the Trout Lake Forest.
I'm working right now with a group of local stakeholders, science folks and ENGOs to come up with an approach for caribou management on the Trout Lake Forest. So that's one very large project that will continue past my retirement. The work will continue into next year to reach consensus on what we can do to address caribou requirements as part of the FSC Standard.
P&PC: It must be great to look back now and realize how many projects you saw to completion. These are huge, multi-year projects.
JL: Yes. You complete the Forest Management Plan, then it must be implemented, then you learn from it, report on it, and then write another one. It's totally ongoing and you really see that continuous improvement cycle.
P&PC: What's a misconception that the public has about working for a pulp and paper company?
JL: I think they might have a misconception of the amount of impact we have on the natural systems around us. I think the public doesn't understand all of the regulations and safeguards that are put in place, which we are required to follow. Nor do they understand the care and attention by industry to safeguard the environment to ensure it's protected and that our activities are not negatively affecting the communities around us.
P&PC: Reflecting on your career, what's been the best thing about working at Domtar?
JL: I think it is that I have the freedom to affect change that makes a real difference. That really inspires me. It inspires my team. Domtar really does rely on its people. It's not a command and control process here. It's very much a professional environment and that makes people work harder. They are proud of what they've done because they've put their heart, soul and minds into it.
P&PC: What project has meant the most to you over your career?
JL: The tree improvement projects mean the most to me. The science of tree improvement means that we select the seeds from the best parent trees to use in our reforestation programs to improve the quality of the forest overall.
We went from a first-generation orchard here in Ontario to a second-generation orchard for the two forests that we manage. The second generation captures two species of trees for use on the Wabigoon forest and one species for utilization on the Trout Lake Forest.
I've always been involved in tree improvement, right from when started in Saskatchewan with Weyerhaeuser. I was there for seven years. Then I moved to BC where I spent five years. I then came over to Ontario and I've been here since 1999 working with Domtar, formerly Weyerhaeuser.
"Pulp and paper mills are generally more stable. A pulp mill is something that has a larger footprint, and is generally closely integrated with area sawmills, and it has a huge community presence."
In all the locations where I have worked, I've been involved in the tree improvement program. It's the science that really rocks my boat. Taking the tree improvement from one generation to another is a fairly big deal. Not all companies are keen to pursue tree improvement programs because it requires investment. I had to sell it to the company, and at that time, the province was open and doing some funding through the Living Legacy Trust. I think the company over time will really benefit from the improvements, as will the forests.
Mentoring young ones is really rewarding, too. When you see the new ones coming in you think, "If I only knew a few things when I was young, I would have skipped a lot of heartache and wheel spinning!" So, I try to give them insight or tell them about things that might really smooth things over and bring them along.
P&PC: What are some of the things that you share with them?
JL: It's about communication. No surprises equals a smoother path, always – whether it's with upper management, your team, your coworkers or the regulators. Be open, be transparent and be proactive.
P&PC: How did you get into the forest products sector?
JL: I grew up sliding down a sawdust pile at a sawmill in Slave Lake, Alta. My dad was responsible for getting the wood to the mill at the family run sawmill. I got my love of the forest from him.
That's kind of where I started. I liked hard work and I liked the forest, but also there was a large Proctor and Gamble mill right near us in Grande Prairie [now International Paper]. They were the biggest employers in town. With my loving forests already, I aspired to get a job there.
I wasn't even out of high school and I was planting trees for them. I planted trees for a number of years before going to university and I thought, I want to be the one that makes decisions. I then went to university and haven't looked back. I love working with the forests. They are sustainable, and that's what is really important.
P&PC: So you stayed on the pulp and paper side for most of your career.
JL: Whether it's pulp and paper or it's the solid wood business, for foresters, you're doing the same thing. We're out there harvesting wood, planning and renewing the forest. It's really rewarding working for companies that are so environmentally conscious.
Also, pulp and paper mills are generally more stable. A pulp mill is something that has a larger footprint, and is generally closely integrated with area sawmills, and it has a huge community presence. That's what I like about working for a pulp mill. It's a very stable atmosphere, and it's here for the long-term.
P&PC: Did entering a male-dominated industry present a challenge for you as you started your career?
JL: I started to work in the industry in 1977, right out of high school. I went to university at the University of Alberta with only four females out of a graduating class of 44. I am not tall or particularly strong looking, but I have never felt disadvantaged because I was female. I have found my male counterparts to be professional gentlemen; I have always felt that my effort and ideas were valued.
P&PC: How have your employers supported you in your career?
JL: The companies that I've worked for have really helped me to develop. They've never been shy about sending me to training courses or getting me involved in committees. They allowed me to learn from networking. I've never been refused when I've asked to go somewhere or do something to enhance my skills. This is because I've always taken a measured approach to my requests making sure it is always applicable to the work I'm doing and so I can add value.
Those networking opportunities are invaluable, and that's one thing I miss with the pandemic right now. You've got Skype, you've got these other tools, but without that face-to-face inside meetings you don't get the real skinny on the improvements that people are making, or the little side conversations that lead to ideas about how things could be improved.
P&PC: What are your plans for retirement?
JL: In retirement I hope to take on a few forestry projects as a consultant. I am excited about staying engaged. Forest organizations such as the Canadian Institute of Forestry offer an opportunity for continued networking and learning.
What excites me too, is that I can delve into those subjects that I've really been interested in. Things like climate change, forestry and carbon sequestration and all of that sort of thing. I'll have time and energy to really do a deep dive into some of the subjects that I only get to deal with on the surface right now.
P&PC: Looking back at your transition to a leadership role, did you consciously make that shift or was that something that evolved over time?
JL: I was in B.C. as a coordinator and I really wanted to move up. So when I had the opportunity to move here to Dryden, I became an enhanced forest management leader, so this moved me up a level. Actually, I had also moved up a level previously going from Saskatchewan to BC. The takeaway is not to be afraid of movement and change. Take a look around at your opportunities and grab the ones that look like they would suit you.
"Don't just say, thank you, I'm so glad I'm getting this opportunity. Make sure to dig in and do your homework on what that position means."
Every time I moved between the three places where I worked, I advanced my career. When you advance your career, one must always negotiate. That's one thing I learned when I was young from an experienced colleague – the only time you're going to get a real significant increase in your compensation is if you have a new position, so make sure you negotiate. Don't just say, thank you, I'm so glad I'm getting this opportunity. Make sure to dig in and do your homework on what that position means.
P&PC: What advice would you give to women who are looking to get into leadership positions in the industry?
JL: I would coach them to always be professional. To take every opportunity to learn. Never shy away from the hard things. Always dig in with those hard things and be the one that takes on that really difficult thing and bring it to conclusion. That will help you be recognized as a leader and as someone who can get things done. This is a really nice stable industry with great opportunities. I've really enjoyed my career.
This interview has been edited for length.
---
This post is part of CFI, Pulp & Paper Canada and Canadian Biomass' Women in Forestry series celebrating International Women's Day on March 8. Find more content here and follow on social media with the hashtags: #WomenInForestry as well as #IWD2021 and #ChooseToChallenge.
Remember to join us for the Women in Forestry Virtual Summit on March 9 at 11 am ET/8 am PT! It's FREE to register. Sign up now!