Cascades earns bronze party certification from Women in Governance
September 27, 2019
By P&PC Staff
September 27, 2019
---
By P&PC Staff
---
Presented by: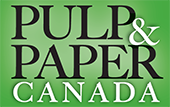 Cascades has been awarded a bronze parity certification by the Women in Governance organization to recognize the company's policies and programs aimed at encouraging women's professional growth and leadership.
Cascades was honoured at the Women in Governance's Annual Recognition Gala on September 25 in Montreal.
"Cascades is committed to increasing the number of women working at the company and having a greater gender balance," says Mario Plourde, Cascades president and chief executive officer. "We see this is a business issue as well as a matter of respect and equity, as it has been shown that having a better balance helps increase corporate profitability."
Parity certification serves to recognize Canadian organizations committed to increasing the representation of women at the decision-making level, but that also implement mechanisms that enable women at all levels of its hierarchy to achieve career advancement. Each application for certification is evaluated by McKinsey & Company, Mercer and Willis Towers Watson.