PaperWeek Canada 2019 highlights include panels on bioeconomy, women
February 5, 2019
---
By
Kristina Urquhart
---
Presented by: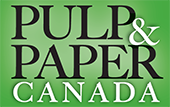 PaperWeek Canada kicked off today, bringing together professionals in the pulp and paper and forestry industries for three days in Montreal.
The conference is organized by PAPTAC and runs through February 7. Among the first day's highlights were panels on the bioeconomy and women in the forest sector workforce.
Advancing the bioeconomy
This morning's opening panel, moderated by Dr. Niklas von Weymarn, CEO of Metsä Spring, saw business leaders from the pulp and paper industry discussing how to grow the bioeconomy in Canada.
The panelists were John Williams, CEO of Domtar, Giovanni Iadeluca, CEO of Fortress Global Enterprises and Maxime Cossette, vice-president of sustainability and biomaterials for Kruger, Inc.
All three identified several stumbling blocks facing pulp and paper mills in Canada as they advance their bioeconomy goals, including misplaced resources in research and development, challenges in sharing their success stories and a lack of cooperation with outreach organizations.
"Nobody needs healthy, sustainable forests more than we do as an industry," Williams said. But he pointed out that is incongruent with the industry's perception among the public, because companies are perennially unable to successfully share and market all of the work they do to preserve Canada's forests.
Iadeluca echoed his sentiments, and identified an opportunity to collaborate with NGOs to help spread the message. "We need there to not be animosity," he said. "We're on the same team."
All agreed that in order to innovate and thrive for the next two decades, mills need to invest in finding ways to further their bioeconomy goals. But they cautioned against investing without paying attention to what's happening in the market. Cossette advised that spending money on applied science, rather than purely scientific testing that may never realize an application, is the more prudent choice for forest sector companies.
"It's an absolute must…that we are pioneers," said Iadeluca. "[But] if we are not deliberate about it, in 20 years, we will be doing the same things."
Advancing women in leadership
Beth MacNeil, assistant deputy minister for Natural Resources Canada, moderated a lunchtime session called "Advancing Women in Leadership Roles." Five women comprised the panel to discuss the gender imbalance in the forest resources sector – only 20 per cent of positions are currently filled by females – and what their companies are doing to remedy the issue.
Irene Preto, operations specialist at Mercer Celgar, and Marie Cyr, pulp mill manager for Domtar Windsor, both said the co-op programs at their mills have helped to bring younger women onboard.
Preto said that the onus is on male leaders to support females within their organization – to recognize and reward their talent, and to foster interest and passion. She said that before she entered the industry, she needed a push from another woman to remind her that she did indeed have the skills required for the job. "Women will systematically underestimate their own abilities," she said, advising that male leaders should be cognizant of that as they diversify their workforce.
The panellists pointed out that diversification goes beyond gender balance to include people of colour, especially Indigenous peoples who have great stakes in the forestry sector. Mélanie Paul, president of Inukshuk Synergie – an Indigenous-owned business offering energy solutions to communities in remote areas – spoke in French about strategies that leaders can take to engage Indigenous women in their organizations.
Anne-Marie Hubert, managing partner of EY Canada, added that historically, the women who move up the ladder in industrial companies do so because they've had to emulate the leadership styles of the men in the organization – but that in order to see a true culture shift, business leaders must recognize that men and women's leadership styles are different.
"We will need to collectively think about what type of workforce we want in the future," she said.
Watch for more detailed coverage from PaperWeek Canada in an upcoming issue of Pulp & Paper Canada.