Unboxing learning opportunities: Q&A with Paula Allen, quality assurance manager at Kruger
March 1, 2023
---
By
Sukanya Ray Ghosh
---
Presented by: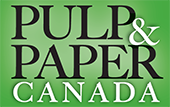 Who: Paula Allen
Role: Quality assurance manager
Employer: Kruger Packaging (Brampton plant)
Lives in: Tottenham, Ont.
Years in the industry: 14
Paula Allen entered the pulp and paper industry and Kruger in pursuit of new opportunities. Her quest to learn more and more about Kruger and the packaging industry sparks her enthusiasm afresh every day.
Pulp & Paper Canada: When, how and why did you come to join the pulp and paper industry?
Paula Allen: After 15 years in the IT sector, I was looking for more growth opportunities, both in my career and on a personal level. When looking for new opportunities, I came across Kruger. I had always seen their trucks on the roads but never really knew what the company was about. After doing some research, I was intrigued and impressed. Kruger is a family-run company doing business in sustainable sectors with a focus on reducing the environmental impacts of their products. All this resonated with me, including the fact that it has been a Canadian family-run business for many generations. They must be doing something right!
This is what lead me to accept a position with Kruger Packaging in Brampton. I felt it was a natural step forward.  This is where my journey really began within the pulp and paper industry.
P&PC: What has your learning curve been like in this industry?
PA: The learning never ends in this industry. This is what's brilliant about it.  I have been in this industry for over 14 years now,. I have had the opportunity to learn and work in many different capacities, from IT, customer service, health and safety, environmental and shipping to quality and food safety.
I have been blessed throughout my career to have worked with many wonderful teachers and a few influential mentors. Joe Olerio introduced me to health and safety. He took me under his wing and guided me on the quality side. I could ask Paul Domachevski almost any question and he would guide me in the right direction. Jeff Haworth is someone who keeps pushing me to show my potential. And Clayton Clancy really lights the spark on the endless potential of our R&D's. I never thought geeking out over paper and boxes would be so darn fascinating.
Learning is one of the many joys. As Anthony J. D'Angelo said, "Develop a passion for learning. If you do, you will never cease to grow."
P&PC: What is your current role and what is your day-to-day like in this role?
PA: As a QA manager, a lot of my day is overseeing different projects and R&D initiatives. I am striving to lead by example and coaching others to improve personally and professionally.
I'm in constant communication with numerous teams. Every day on the job presents a new puzzle to solve and options to explore. Therefore, my day-to-day is diverse with many interesting challenges.  
P&PC: What are some major projects that you have worked on? Any particular favourites?
PA: I have been fortunate to have worked on many projects with our team, from implementing a daily performance management system to creating a visual standards communication board. One that is particularly interesting is the research and development projects that focus on reducing combined board basis weight while maintaining strength.
Who knew how much really goes into making a box?!
After many years of working with Kruger, these initiatives we are working on show me that my original read on the company and its environmental sustainability truly characterize the company.  I can honestly say without a doubt I am proud to be a part of growing and learning with the company.
P&PC: Throughout your time in this industry, are there any particular challenges that you have faced?
PA: There are two that come to mind.
The biggest challenge is the expectations I put on myself!  So many of us place unrealistic expectations on ourselves to be impressive and polished, which can sabotage us.  It's okay not to be perfect. Own your imperfections – don't focus on them. No one else is.
The other challenge is breaking the norms of the industry. We should be talking about package performance rather than weight.  As I mentioned, the initiatives Kruger has been working on are reshaping how we formulate our product to keep up with the growing demand for change, growth and sustainability in our industry.
P&PC: What do you love the most about being a part of the pulp and paper sector?
PA: I would have to say the never-ending learning.
Just when you think you have everything figured out and have seen it all, there is more. The industry is centuries old. You would think it has all been figured out. I mean, we are only talking about a box, right?  Wrong, I'm amazed at how much we need to learn and evolve every day. And, I'm just talking about the packaging side of the industry.
With so many opportunities and so much potential to explore, who wouldn't love it?!
P&PC: What has it been like as a woman in this industry?
PA: Yes, the industry is currently male-dominated, but I don't see myself as being any different from my male coworkers. Even in my personal life, I have never not-tried something because of gender norms. For example, I love motorcycles and ride motocross with my family. As a mother, I have encouraged my daughter to ride as well from a very young age.
I feel my team at Kruger values the different perspectives I can bring to the team. They seem to recognize that a diverse team is a good team.
Currently, there are more and more women entering the industry. At our facility, women represent about 30 percent of our workforce. I'm proud to say there are women in roles that have been typically filled by men, from an all-female crew working on our converting machine to an all-female dispatching department.
P&PC: Any anecdotes you would like to share about moments in your career that have stayed with you?
PA: When I was new at Kruger, one of my tasks was to run around fixing IT issues within the plant. One day I was sent an IT ticket for one of the converting machine label printers. When I arrived, I noticed that the crew at the machine all scampered away.  I didn't think I was that scary!  I waved them all over. They were my customers and they held part of the key to fixing the issue. They just didn't know it yet. I explained that I wanted to solve their issue and get a true understanding of the circumstances; they were part of the solution to the issue they were having. To this day  I believe that it doesn't matter what position you hold, or how new you are. You are the key to serving the people and holding them accountable to being part of the solution.
P&PC: What do you see in your future in this industry?
PA: I see myself continuing to help my colleagues and the company grow, standardizing best practices between the facilities and pursuing to create the Kruger culture in our new facilities. Along the way, I hope to spark the interest of others, helping them realize that the industry has endless possibilities to offer if they are up for the challenge.
I will also continue to strive to be the best version of myself, lead by example, help others improve personally and professionally and foster positive teamwork where everyone is playing to their strengths to make a significant lasting and positive difference.
P&PC: What advice do you have for women who want to build careers in this industry?
PA: Jump in feet-first! You will amaze yourself and others around you with your strengths and the new perspectives you will bring to the industry that has been around for centuries. Be inquisitive, seek knowledge and ask for help. You will be able to accomplish and emerge into a life long fulfilling passion.
The industry has so much to offer in so many different capacities that there is something for everyone. From science and technology, engineering and reliability to finance, press and design. There are careers for entry-level labourers and skilled trades – millwrights and electricians, the list goes on.
And because the industry has such a diverse range of career opportunities, it means you can change careers without having to look outside the industry.
If you land on the packaging side, you will never look at a box the same way. Trust me!