Trading plastics for pulp: Q&A with Kayte Sutherland, environmental process EIT at Al-Pac
March 1, 2021
---
By
Kristina Urquhart
---
Presented by: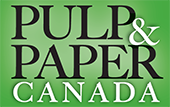 Who: Kayte Sutherland
Role: Environmental Process Engineer-in-Training
Employer: Alberta-Pacific Forest Industries Inc. (Al-Pac)
Works in: Boyle, Alta.
Years in industry: 1.5
Kayte Sutherland began her career with a focus in plastics, but went back to school shortly thereafter to answer sustainability's siren call with a master's degree in environmental engineering. While she didn't anticipate one day working in the pulp and paper industry, Sutherland says she is thankful she is, and is excited about this sector's future in plastic alternatives.
Pulp & Paper Canada: What do you do at Al-Pac as an environmental process engineer-in-training?
Kayte Sutherland: My day-to-day is all over the place! I have to network and coordinate with a lot of people from different business units to bring everybody together from a holistic, mill-wide environmental point of view. I'm involved in a lot of regulatory approvals, knowing what environmental standards are on the horizon, and figuring out what things we need to have in place to make sure that we meet those when they do come into effect.
A lot of what's very interesting about this position at Al-Pac is I'm not focused on one particular area of the mill, like some of the other process engineers are. Everything that we do has the ability to have an environmental concern or affect the environment. So, I've got my hands in the cookie jars for all the areas, mill-wide.
P&PC: How has your job changed in terms of COVID-19? You're working at home?
KS: Welcome to my house! It's been a little more challenging because I am offsite. A lot of what I do in terms of interfacing with government has always been via distance, so that hasn't changed too much. But what has become a bit more difficult is because I'm on the engineering side for equipment that's installed for environmental purposes, sometimes there are isolation concerns and space requirements and I can't go in to check it out.
It would be really nice if I could just pop out into the processing area, take a few pictures and see what's what. But we're lucky in the sense that our work could be transferred to home a lot more easily than a lot of the shift workers who had to change their schedule and get used to different shifts.
At Al-Pac, I'm always impressed at how much there's a focus on long-term sustainability as opposed to short-term gain. With some of the other industries, one of the big impacts of COVID was layoffs. One of the approaches that our business took was: we're keeping you all and we're going to make it work. Even if we're not the most profitable this year. We just want to all sit down together and see how we get back to the stage where we're doing a little bit better than years past.
P&PC: What's been the best thing about working at Alpac so far?
KS: My favourite thing has definitely been the support that I've received from my department. The folks I work with are wonderful. Also, the respect and support that I feel when I contact other departments, because I'm someone who's very new to pulp and paper and forestry in general. I've gotten a lot of friendly feedback from interactions, and it really helps me feel confident and that I truly can contact anyone on site if I ever have a question about anything.
I really appreciate that at Al-Pac we're very focused on improvement – on getting better and trying out new things and having new ideas, so I felt very grateful that any of the experience I've brought from different industries has been extremely well received. Even though the forestry industry doesn't have the same concerns as, say, petrochemical, when we're talking about things like an environmental management plan, there's things that you can pull from either industry. That's been wonderful, to feel like the company is committed to stepping up the bar, not just within our industry but by looking to see what other industries do and trying to incorporate that.
I also get a lot of freedom to do a lot of things. I'm not stuck to a daily schedule – if I find any sort of initiative and I say, "Do you want to do something like this even though it doesn't exist?" And my boss says, "Sounds great, sure! Make it happen." That's really cool.
P&PC: What's an example of one of those types of projects?
KS: Some of it is extra sampling and testing. Or changing the way that we structure our documentation and manage it within the department. And also, initiating equipment upgrades. One of the ones I'm doing right now is a data acquisition system upgrade, because it hadn't been addressed for a little while.
This was one of the big changes I wanted to make, to amalgamate the monitoring that we've had for our CEMS sources – our stacks and our ambient air monitoring trailers – into one cohesive system that treats the data very similarly.
P&PC: How did you move to pulp and paper from the petrochemical industry?
KS: I did a Chemical Engineering Technology diploma in Calgary. That, as you can guess, [was] geared more towards petrochemical than absolutely anything else. I focused on plastics production and polymerization. I went back to school in 2016, after the province had a lot of layoffs of front-end engineers and, basically, the types of jobs that me as a fresh, baby-faced grad would hope to get. I upgraded my diploma into a Bachelor of Engineering in Chemical Engineering, and then I went back for a Master of Science in Environmental Engineering.
I always wanted to go into environment because that's something that I feel is more big-picture than just pigeonholing myself into a specific industry. I'm going to be honest with you, I didn't know I was going to work into the pulp and paper industry until they called me and said, "you got a job." So, I did not anticipate coming into forestry, but I'm super glad that I'm here. There's a lot of aspects of pulp and paper that, not to knock the oil industry or anything, are way more complicated than what I'd be doing as an upstream petroleum engineer!
It's so neat seeing an industry that deals a lot with trying to really minimize its waste, because it has to. Pulp and paper doesn't have the luxury of a huge profit margin, so [I like] the creative and innovative ways of, say, taking stream here and recovering something there. And then solving the problems you've just created, like: now we have a contaminant that we're not purging, so maybe we can remove it this way or get a value-added product.
P&PC: What excites you about being in the environment space in pulp and paper going forward?
KS: I'm personally really excited to see people not buy food in plastic. Plastic is a wonderful compound in the sense that it's allowed us to do so many things, but it's more than heartbreaking when you're doing your best to recycle it all and you realize that you can't recycle half of it. So if it's used in an application where we can't recycle it, maybe we should have something that we can at least recycle.
"I didn't know I was going to work into the pulp and paper industry until they called me and said, "you got a job." So, I did not anticipate coming into forestry, but I'm super glad that I'm here."
It's cool seeing a lot of things like cosmetics, food and retail packaging move to more of a paper-based product, where I know I can compost it and it works, as opposed to having all this "recyclable plastic" that you later read in an article is not actually recycled.
I'm super excited about what more sustainable packaging will allow us, and I'm also really excited when I think about how we use and process natural resources. Although it takes a while to grow a tree, you can grow a tree. I can't grow natural gas. And I feel confident in the job we're always doing to ensure sustainable forest use.
P&PC: What has been your greatest challenge in your current role so far?
KS: Definitely learning the pulp and paper industry. I think it would have been a lot easier to come into this if I had taken the electives that were offered, but I chose different ones in school and I didn't do any co-op experience with pulp and paper.
Making decisions and trying to advise based upon regulatory purposes on processes that I really don't have a lot of knowledge on [meant] having to bring myself up to speed quickly because the decisions that we make could sometimes make or break how we run certain processes.
This is something that's been a little bit more challenging because I don't get to really focus in on the nitty-gritty of one stage in the pulp-making process. I have to be up to speed enough on everything, and the level of depth changes depending on what's going on.
P&PC: What were your impressions of the pulp and paper industry coming in as a woman?
KS: I was always prepared to be in a male-dominated industry, not because I wanted to be that way, but because I had been forewarned at many stages of my life. When I went into the forestry industry, especially at my mill, I definitely did not feel the 17 per cent [women in the forestry workforce] in my area because all of my coworkers in environment are female. A good 75 per cent of the lab technicians that share the floor of the building with me are all female, and my boss is female.
"I really appreciate that at Al-Pac we're very focused on improvement – on getting better and trying out new things and having new ideas, so I felt very grateful that any of the experience I've brought from different industries has been extremely well received."
So, I feel very privileged to be able to benefit from a lot of these women who have done the work for me. They'd broken into the industry years before me, and since then, they've been seeing more and more females join them. I do acknowledge that, especially listening to what my senior coworkers have said about their experiences in the industry before, that there were some hurdles that they had to jump over. They've done a wonderful job in removing those barriers for me, so I feel like I didn't have any sort of culture shock or anything coming into this industry.
P&PC: What advice would you give to a woman considering a career in pulp and paper?
KS: I'd definitely say to give it a go and see if forestry's your thing – especially with the manufacturing side, there's a lot of everything involved. If you're more electrical-based, there's controls and cogeneration. If you're very chemistry-based, pulp and paper is your place to be, because there's really interesting chemistry going on. If you're biologically or environmentally inclined, then there's those aspects as well.
And if you're wanting to get into trades – if you're wanting to deal with the unique challenges of something that comes into a plant as a solid, is mixed with liquids and steam, and leaves as a different type of solid – it's a really neat place to be as a tradesperson, to be able to work in an environment where they're going to allow you to get your hands on a lot different stuff.
So try it out. Now's a better time than it was because there are a lot of strong, good female mentors available. And there's going to be more every day. I think that as society in general progresses, it's going to be more and more expected from all parties that you would have a spot at the table, and that you would be there. There's a lot of us there who are more than happy to have you there, and we're all are more than happy to see more new faces, to see both gender and racial diversity in the workplace.
This interview has been edited for length.
---
This post is part of CFI, Pulp & Paper Canada and Canadian Biomass' Women in Forestry series celebrating International Women's Day on March 8. Find more content here and follow on social media with the hashtags: #WomenInForestry as well as #IWD2021 and #ChooseToChallenge.
Remember to join us for the Women in Forestry Virtual Summit on March 9 at 11 am ET/8 am PT! It's FREE to register. Sign up now!