Tolko exec named to Women's Forest Congress advisory council
April 8, 2021
By P&PC Staff
April 8, 2021
---
By P&PC Staff
---
Presented by: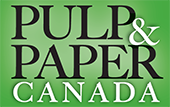 The Women's Forest Congress, a U.S.-based organization, has named a new advisory board that includes Tanya Wick, vice-president of people and services, at Tolko Industries.
Tolko Industries is a privately owned Canadian forest products company with operations in western Canada, Mississippi, Alabama and Louisiana.
As the first woman executive in Tolko Industries' 65-year history, Wick partners with executive leaders and the board of directors to shape and execute the organization's strategic direction.
Wick says she joined the council to help create an open and supportive environment where women get the opportunity to develop the knowledge and abilities they need to build their careers.
Women's Forest Congress Advisory Council members serve as advisors to the steering committee, advocate for the Congress's broader work and ensure equal representation from diverse backgrounds, organizations and views.
The 2021 Women's Forest Congress Advisory Council includes:
Ebonie Alexander, executive director, Black Family Land Trust
Tia Beavert, tribal forest manager, Yakama Nation Tribal Forestry
MaryKate Bullen, director of sustainability and ESG, Forest Investment Associates
Deborah Hawkinson, president, Forest Resources Association
Jessica Leahy, Henry W. Saunders distinguished professor in forestry, University of Maine
Caitlyn Pollihan, CEO and executive director, International Society of Arboriculture
Deborah Spalding, co-chief investment officer, Commonfund
Andrea Tuttle, forest and climate policy consultant
Tanya Wick, vice-president, people and services, Tolko Industries