Sustana announces new director and sustainability ambassador
March 17, 2021
By P&PC Staff
March 17, 2021
---
By P&PC Staff
---
Presented by: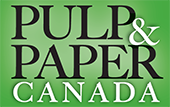 Sustana has appointed Emily Olson to the new leadership role of director and sustainability ambassador.
Olson will be an ambassador for driving the sustainable products, strategy and circular economy initiatives across Sustana Fiber and Rolland, advancing the group's leadership in providing sustainable recycled products to the paper industry.
Olson's strategic vision, using systemic-based strategies and the capability to provide solutions for corporate sustainability goals, regenerative initiatives and circular economy, will bring together Sustana's key offerings of sustainable recycled closed-loop solutions for consumers and brands.
"Emily is extremely qualified to lead strategy and drive sustainability efforts that create value for stakeholders and advance contributions for climate change impacts and circular economy," says Philip Rundle, chief commercial officer for Sustana, in a statement.
Olson will lead the company's sustainability strategy for Rolland Papers in Quebec, as well as Sustana Fiber recycled fibre operations in Levis, Que. and De Pere, Wis.
"I am absolutely thrilled to join this passionate, innovative, purpose-driven team," says Olson. "I look forward to applying my unique experience to further strengthen their long-standing commitment to sustainability and accelerate their continued success."
Before joining Sustana, Olson founded ReGenFriends, where she directed all operations, from ideation to execution of the global digital platform and event series.
ReGenFriends uses data-driven insights to bring Fortune 500 companies together with emerging brands for the purpose of implementing customer-centric, regenerative business practices.
Olson is featured in publications globally and a regular speaker at international conferences on the topic of regenerative, sustainable enterprise. She holds an MBA in Sustainable Enterprise from Dominican University of California and a bachelor's degree from The Evergreen State College.