Pulp and paper's future leaders: Meet Yu Sun
July 19, 2021
---
By
Kristina Urquhart
---
Presented by: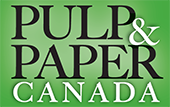 The future of pulp and paper looks bright.
Armed with a strong work ethic, initiative, curiosity, and a commitment to training and safety, the 2021 winners of our Top 10 Under 40 program are setting the bar for young professionals across the industry in management, operations, maintenance, sales, support and research.
To highlight the achievements of each individual selected for the Top 10 Under 40 list, Pulp & Paper Canada will feature one of 2021's winners every week for the next 10 weeks. Nominations for the 2022 contest open at the end of the year.
First up, we introduce Yu Sun, manager, TMP and stock prep, at Paper Excellence Catalyst Crofton in Crofton, B.C.
When Sun, 36, joined Catalyst Crofton four years ago as an operations specialist, she brought four degrees with her: a bachelor's degree in environmental science, a master's degree in biotechnology, a second master's in environmental engineering, and a doctorate in pulp and paper engineering and chemistry.
After moving from her native China, Sun spent four years as a research assistant at Université du Québec à Trois-Rivières, which was where she earned her PhD, and another three years at the University of British Columbia as a postdoctoral research fellow at the school's Pulp and Paper Centre. There, she concentrated on pulp brightness after bleaching, and on reducing refining energy while improving pulp quality via chemical applications in the TMP process.
Only a year and a half after joining the Crofton mill, Sun was promoted to her current role "based on her early success and her ability to work well with both the operations crews, her area team and management," says Steve Bird, Catalyst Crofton's general manager.
Now, Sun oversees mechanical, electrical and instrumentation maintenance of the stock prep department, and liaises with the paper side to ensure pulp quality meets the specifications of the mill's 40-odd paper grades.
She's also active with PAPTAC as both a member and representative of Catalyst Crofton. In 2019, she co-authored and presented a paper at the PACWEST Conference, called "Benefits and successes of leveraging a KMAP tool in our TMP plant."
"Yu Sun is a very accomplished person for somebody still early in their career," says Bird.
Up next: we highlight the contributions of winner Matt Broere.