Pulp and paper's future leaders: Meet Jenna Strachan
August 9, 2022
---
By
Sukanya Ray Ghosh
---
Presented by: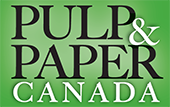 The future of the pulp and paper industry is in good hands!
Armed with a strong work ethic, initiative, curiosity, and a commitment to training and safety, the 2022 winners of our Top 10 Under 40 program are positioned to take the industry forward.
Whether they work in leadership, operations, maintenance, support or human resources, these pulp and paper employees are highly regarded by their colleagues and peers.
To highlight the achievements of each individual selected for the Top 10 Under 40 list, Pulp & Paper Canada will feature one of 2022's winners every week for the next 10 weeks. Nominations for the 2023 contest open at the end of the year.
This week, we introduce Jenna Strachan, Indigenous relations superintendent at Mercer Peace River Pulp in Peace River, Alta.
Holding a Bachelor of Arts in Native Studies and more than 10 years of experience in Indigenous relations, Jenna Strachan brings a wealth of knowledge and perspectives to her role as Indigenous Relations Superintendent at Mercer Peace River Pulp (MPR). As a Métis woman locally born in the Peace Region, she has a passion for building meaningful bonds within the broader community, achieving this through transparency, partnership, and respect. Her ability to seek innovative and mutually-beneficial solutions to build dynamic relationships has been paramount to bridging the gap between industry and community.
In MPR's over 30 years of operation, building strong relationships with local communities and consulting with Indigenous peoples has been and continues to be a critical component of sustainable forest management. Key to this is the mill's Traditional Land Use Project, a collaborative information-sharing platform for community-led forest information collection to aid in management practices. Under Jenna's leadership, the project has grown and deepened relationships with the Indigenous communities within the mill's Forest Management Area (FMA).
Further improving relations, Jenna has spearheaded MPR's commitment to the Progessive Aboriginal Relations certification with the Canadian Council for Aboriginal Business. Through this program, and with Jenna's guidance, the mill holds itself accountable for continuous improvement within this area.
Continuous improvement includes educating the MPR team and the communities where the mill operates. Jenna provides easily accessible resources aimed to promote learning and discussion around Indigenous history – specifically, on the Calls to Action for Truth and Reconciliation. Her advocacy has expanded into Mercer's Western Canadian operations – Mercer Celgar, Mercer Forestry Services, and Vancouver offices – and prompted Mercer's recognition of the Day of Truth and Reconciliation.