Learning to grow: Q&A with Khushbu Vandara, environmental supervisor at Paper Excellence
March 3, 2022
---
By
Sukanya Ray Ghosh
---
Presented by: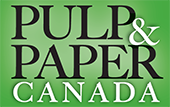 Who: Khushbu Vandara
Role: Environmental Supervisor
Employer: Paper Excellence
Lives in: Skookumchuck, B.C.
Years in industry: 2
Khushbu Vandara is eager to learn and finds the pulp and paper industry the perfect place to satiate her thirst for knowledge. As an Environmental Supervisor at Paper Excellence's Skookumchuck Pulp Mill, she makes sure that the mill always stays compliant to government guidelines, thus protecting the environment.
Pulp & Paper Canada: How and why did you come to join the forest industry
Khushbu Vandara: I am an environmental engineer. I did my Bachelors' degree in environmental engineering in India, and a Masters' degree in the same at Carleton University in Canada. So that's my core area of expertise.
Pulp and paper constituted a big part of my educational background. When I came across a position in Paper Excellence, I felt it was a good opportunity.  I was located in Ontario at that time and had a couple of other options in environmental health and safety. But I've had a keen interest in pulp and paper since I was in university.
When I applied, I went through the company's website and environmental reports. I got the overall impression that this company cared about this aspect and I would be able to learn and even contribute to improve things.
I've been working with Paper Excellence since March 2020. I first joined the Mackenzie Pulp mill as an environmental coordinator. Since the closure of that mill, I've been working at the Skookumchuck Pulp mill as an environmental supervisor.
P&PC: You have been in this industry for around two years now. What has your experience been like so far?
KV: Even though it is in fact a very short time, it feels long because I have learned so much during this period. I had quite a steep learning curve at the Mackenzie mill since I was new to the industry. I would say that I am still learning every day.
When the Mackenzie mill was curtailed, I had just completed my probation.
My supervisor got an opportunity to work elsewhere and I was given the task of handling the closure. I stayed on and I believe that it was the best decision that I made. I got so much support from the entire company.
The company has so many branches and intercompany teams. For example, I am part of a team made up of all the environmental coordinators and supervisors across the company. Graham Kissack, Vice President of Environment, Health and Safety and Corporate Communications for Paper Excellence Canada, mentored me during that time. I got great support all around and I got all the main regulatory aspects of the closure sorted out. Then I got the opportunity to transfer to the Skookumchuck mill. So far, I've been able to learn more than I expected.
P&PC: What does you typical work day look like as an environmental supervisor?
KV: At the mill, we have a 24-hour process. On a typical day, we are continuously discharging air emissions. We are continuously discharging effluent to our effluent treatment system and ultimately to the river. We are landfilling our waste. It all goes on simultaneously.
My job is to monitor the compliance of all these systems, and develop, implement, and oversee environmental programs. The manufacturing side is usually controlled through environmental legislation—I need to make sure that everything stays in compliance as per our permits. I also do different kinds of reporting to the Ministry of Environment and Environment Canada. Some reports are daily, some are monthly, and some are annual.
Apart from that, I am also involved in improving our processes. For example, if we are discharging a certain amount of effluent, we have to think about how we can reduce it or make it better. We're always looking to improve our operations.
P&PC: What is it that excites you the most about your job?
KV: There are times in the day-to-day parts of the job when processes are not running smoothly as some conditions are unpredictable. This is a learning opportunity for everyone involved. All the members of the team sit together to figure out the issue and find solutions for the same.
My job, to put it simply, is to take care of the waste that comes out of the mill. When processes are upset, there is a possibility that we could reach non-compliance. So, we immediately troubleshoot and find ways to stop it before it reaches that stage. It gives me immense satisfaction when everything is in compliance and following the government guidelines. I feel like we are doing our part to protect the environment.
When I was in college, one my professor said that as an environmental engineer we are messengers of God. It sounds funny but it stayed with me since then. Today, anything I do to protect the environment makes me feel good.
P&PC: What has your experience been like as a young woman in this industry?
KV: If I think about my overall experience here, I can say that Canadian people are very welcoming.
When I joined Paper Excellence, I was welcomed here as well. Everyone around me was ready to help out and it has been a very positive experience for me.
When you start working anywhere, there are always people around you who have been in the industry for maybe 20 or 30 years. They have seen the industry at a time when women did not prefer working in such an environment. It was a male-dominated workspace. So, some pushback can be expected.
I always approach such situations as a challenge. Instead of reacting to the situation or feeling angry about it, I try to have conversations with the people and try to explain my point of view. My education supports me in this. If I'm technically correct, I explain the reason behind something I have asked for or why something is the right thing to do. I have always received positive response in such cases. If you are technically sound and know what you are talking about, it doesn't matter whether you are a man or a woman. Everyone will take you seriously.
P&PC: Any anecdotes that you would like to share from your time here?
KV: I am the youngest person in our management team that consists of all the department managers. I still have to gain a lot of experience.
We have management meetings every quarter. The first time I attended the meeting, I realized that I was the youngest and probably half the age of many people. So, I felt a little insecure, thinking that I don't know a lot when compared to the other people in the room.
But what I really admire and appreciate is that I had the best experience possible. What I said was heard. My opinions mattered. Everyone listened to me and asked me questions. I did not feel out of place because I was young or because I was the only woman there. I feel that I have value and I am not scared to share my opinions anymore.
P&PC: What are your plans for your future in this industry?
KV: In the near future, the next five years, I would like to emerge stronger in my current position. I believe in continuous education and I would like to do some research on long-term issues or process improvements that could benefit everyone in pulp and paper industry.
Paper Excellence also published its first sustainability report in 2021. I was a part of that report and I contributed to this year's report as well. I look forward to working with our Communications team to continue to improve the report year-over-year.
This post is part of CFI, Pulp & Paper Canada and Canadian Biomass' Women in Forestry series celebrating International Women's Day on March 8. Find more content here and follow us on social media with the hashtags: #WomeninForestry, #IWD2022 and #BreaktheBias.
Remember to join us for the Women in Forestry Virtual Summit on Mar. 8 at 11 am ET/8 am PT! It's FREE to register. Sign up now!