Change for the better: Q&A with Teddy Townsley, energy manager at Canfor Pulp
March 8, 2021
---
By
Kristina Urquhart
---
Presented by: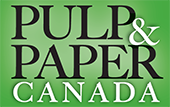 Who: Teddy Townsley
Role: Energy Manager
Employer: Canfor Pulp Products
Lives in: Prince George, B.C.
Years in industry: 13
Throughout her career in pulp and paper, Teddy Townsley has seen the industry shift from one focused solely on cost to one that also cares about sustainability. As an energy manager, Townsley oversees improvement projects across Canfor Pulp's four B.C. mills and says she is energized by the prospect of more clean energy jobs popping up in the pulp space.
Pulp & Paper Canada: What do you do as energy manager for Canfor Pulp?
Teddy Townsley: I do a lot of everything, but it's all based in reducing our energy footprint – using less, consuming less. I lead a team of engineers and we all work in the reduction of consumption projects. I manage all of our power contracts with BC Hydro because we generate electricity for them. Also, I work on our voluntary carbon projects.
We have three mills in Prince George – Northwood, Prince George Pulp and Intercontinental – and then we have a fourth mill in the Peace River Region – Taylor Pulp – and I work with all of them.
P&PC: You're at home right now. How has your job changed because of COVID?
TT: I was an energy leader at Northwood for a long time and had close relationships there. I got the energy manager job right at the beginning of COVID, which has really limited the people interaction.
It's been challenging now to build relationships remotely across our four mills. I like going to the mill, talking to the people and dealing with the guys on the floor. That's where I get all the best ideas to save energy from.
I want our teams to be safe, so even with all our COVID-19 health and safety protocols I limit my time in their space. They can't work from home. If they get sick, they're gone for at least two weeks. I don't want to risk putting that on them, so I stay away.
P&PC: What project have you been the proudest of during your time at Canfor?
TT: The one I'm most proud of I can't really tell you about because it's not yet approved. Hopefully next year! However I'm really proud of our new condensing turbine at Northwood Pulp. It was the third turbine at the mill, but we didn't have condensing capabilities and we saw an opportunity.
"I like going to work and dealing with people who are motivated to make a difference."
I started on it in 2015 and it came online in 2019. I was a small part of a very big project, but it was still exciting to see it from beginning to end. I worked on developing the business case and then completing the interconnections of the turbine to the electrical grid. It was very exciting.
P&PC: How does the condensing turbine work?
TT: We have two other turbines at the mill and they're what we call back pressure. With those, we take some of the energy out of the steam for electricity and use the rest of the thermal energy in the process.
With back pressure turbines, you need the mill to run smoothly taking the remaining steam. But in a pulp mill, things aren't always perfect. It's a very complicated process and that can make our generation unstable.
By adding the new turbine, we take the steam from our boiler and condense it right to water making us a more consistent electricity generator.
P&PC: What is the best thing about working for Canfor?
TT: I really like the people. I like going to work and dealing with people who are motivated to make a difference. The other thing is the technology. I'm always stretched to determine new ways to do things. It's always challenging to grow when there's interesting problems to solve, and I like that.
P&PC: What do you like about the industry?
TT: The thing I really love about pulp is the technical stretch. I grew up in Prince George, and pulp in the '80s didn't have a great reputation. But when you get in it [now] you realize that we're doing such ground-breaking stuff, and we're on the leading edge of instrumentation and controlling our process.
I'm really lucky in my current position because I get to come up with an idea and follow it right through to completion. I just love it. I'm changing things from the inside, for the better.
P&PC: Did you feel apprehension entering a male-dominated industry like pulp and paper?
TT: No, I wasn't nervous at all. Occasionally I look around the room and I may be the only woman in it, but I hardly notice it anymore and its not an issue for my colleagues.
P&PC: Were the environment and sustainability always important to you?
TT: When I was studying mechanical engineering, I spent my fourth year specializing in alternative energy and clean energy. I found myself a job working in the hydrogen field and loved it. But I didn't want to live in Calgary, I wanted to live in Prince George. So I thought I would have to walk away from clean energy to come home.
I came back to Prince George as an area engineer but then I very quickly got myself into the energy leader position. It's just what I always wanted to do. But I didn't take the most direct route to get here.
P&PC: Who were your mentors when you started out in pulp and paper?
TT: When I started, none of the formal programs existed. Now we have formal mentoring, but back then, it was really kind of sink or swim. I came in as a mechanical engineer, as basically an assets engineer. While there was no formal program, a mechanical planner really took me under his wing and taught me how to get things done and who to talk to, which is what you needed to do in that role.
P&PC: Are you involved in any of those mentor programs now?
TT: I have both a formal mentor and informal mentors at Canfor now. I also try to informally mentor all of the young engineers and teach them how to navigate to get stuff done.
Because the hardest part of entering pulp – and not just pulp but a facility that's been around 60 years – is finding out who knows what. That's where I struggled as a young engineer and that's where I can help ease their struggle.
P&PC: What were the greatest barriers for you when you started out your career in engineering? What about now?
TT: I think it was certainly learning how to think critically and not assess a problem in the most obvious way. It's important to step back and evaluate all the criteria and that's not necessarily something you're good at coming straight out of school.
"The hardest part of entering pulp – and not just pulp but a facility that's been around 60 years – is finding out who knows what. That's where I struggled as a young engineer and that's where I can help ease their struggle."
Now the challenge is shifting my mindset to rely less on my technical capabilities and hone the softer skills needed to be a people manager.
P&PC: Pulp and paper's changing a lot, and we're talking more about the bioeconomy. How have you seen the industry change over the last 13 years?
TT: At our mill sites we're completely focused on reducing our footprint and increasing our sustainability for the long-term. But we weren't necessarily back when I started. Back then, it was about being a low-cost producer – the mill had to run, run hard. We always paid attention to our gas usage and our main greenhouse gas drivers, but it came primarily from a cost perspective.
Now, we're absolutely more focused on using less. And it dovetails really well with low-cost production. The less you use, the less your costs are, the less your greenhouse gases are, the more sustainable your whole operation becomes. I'm the energy manager and I'm the one who preaches using less and conserving, but it's not just me. The whole mill is on board. And they're on board because we better understand how we can impact sustainability and be part of a low-carbon circular economy.
P&PC: As a manager, what advice do you have for women in the industry looking to get into leadership positions?
TT: A lot of companies – certainly my company – are completely open to women in leadership. We're focused on creating a more diverse and inclusive workforce and supporting women to advance in their careers. It's really about getting into the organization, and then having that drive to grow and focus. It's about proving yourself, doing a good job and trusting your voice.
P&PC: Do you find that there are more women in the younger cohort of engineers coming to the mill?
TT: There are a lot more female co-op students coming through our doors but it's still a challenge. I ask them a lot of questions and I don't think the problem necessarily is with the forest industry itself. There's only 10 per cent women registered as professional engineers in the province of B.C. and maybe 10 per cent of those think about working in pulp.
I'd like to see the focus being on getting more women into engineering, period. We need to start young by growing STEM-related interests and competencies. I see it with my own daughters. It doesn't need to be a choice between the humanities and arts vs. mathematics and science. We can do both and fuse the two together.
P&PC: What is exciting to you about your future in this industry?
TT: What's exciting to me is that I don't know what my future is in the industry. We're always pushing the envelope to get further ahead as new technologies become available.
My job didn't exist before I created it, and neither did my previous role. I bet my next job doesn't exist either. The industry is changing so much as we push towards using less and being more sustainable. The unknown is very exciting.
This interview has been edited for length.
---
This post is part of CFI, Pulp & Paper Canada and Canadian Biomass' Women in Forestry series celebrating International Women's Day on March 8. Find more content here and follow on social media with the hashtags: #WomenInForestry as well as #IWD2021 and #ChooseToChallenge.
Remember to join us for the Women in Forestry Virtual Summit on March 9 at 11 am ET/8 am PT! It's FREE to register. Sign up now!