#BreakTheBias: Addressing the gender stereotypes in forestry and beyond
March 3, 2022
---
By
Ellen Cools
---
Presented by: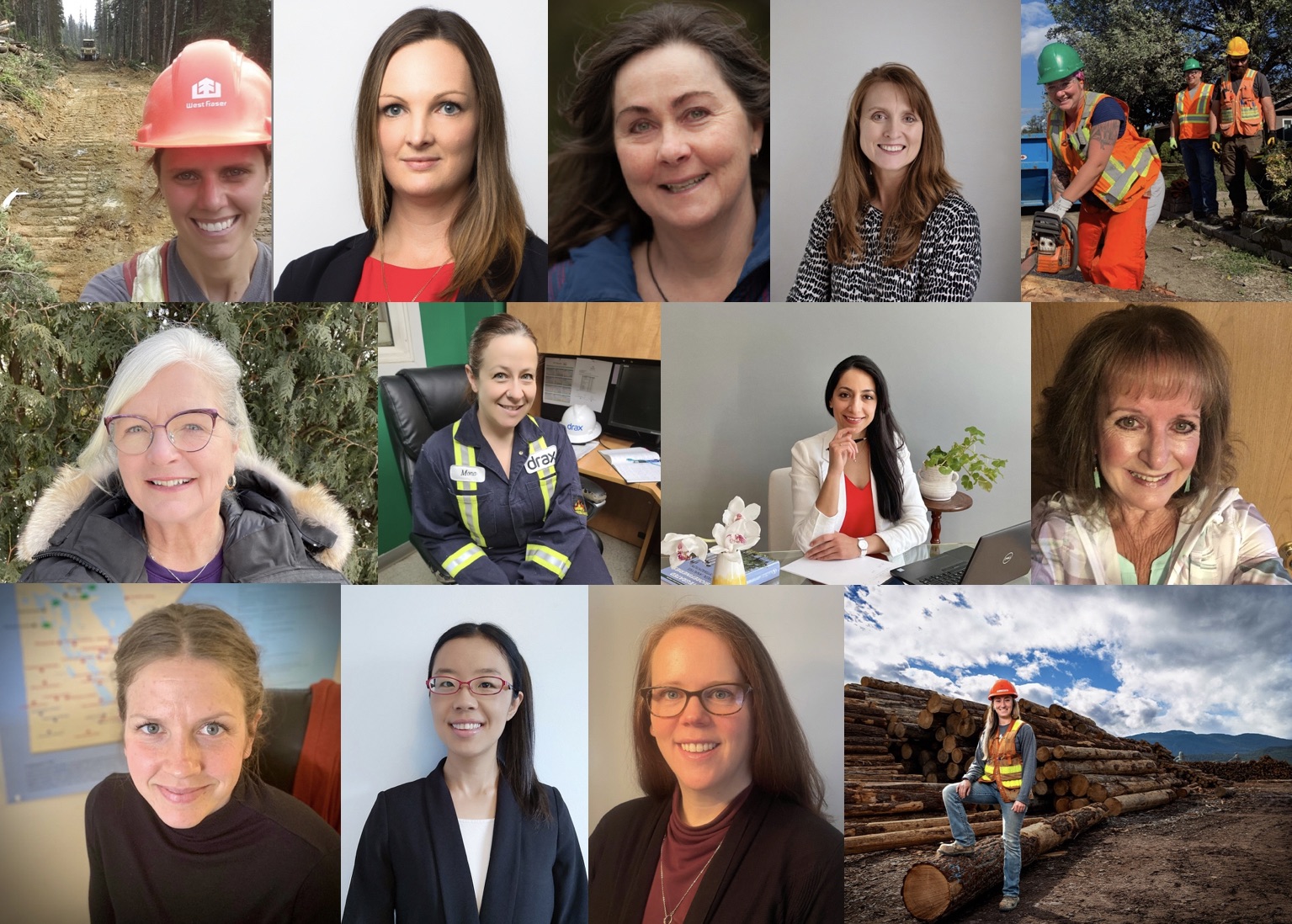 Each year, International Women's Day gives us at Canadian Biomass, CFI, and Pulp & Paper Canada the opportunity to highlight different women in the industry through our Women in Forestry content week and virtual event. It's one of my favourite projects and I am proud to help facilitate conversations about gender diversity and inclusion in forestry.
It's also an opportunity to celebrate women's accomplishments and how far the industry has come in terms of diversity and inclusion. In one of our Q&As this week, Riet Verheggen, a forest industry and public servant veteran, shared what it was like in the forest industry in the late 1980s: "The director said, 'the forest industry will never accept you.' Because I was a woman. I had two choices at the time: accept the inevitable until these men all go away, or leave. So, I left," she said.
But, that would be nearly unthinkable today, and many of the young women who we have spoken to say they don't face many challenges or difficulties in the industry now. This is because of the trailblazers who came before and broke the biases, to paraphrase the theme for this year's International Women's Day (#BreakTheBias).
For example, in another one of our Q&A profiles, Krysta Phillips, woodlands operations supervisor with EACOM (now Interfor) – who is currently on maternity leave – explained how the support from her co-workers enabled her to continue comfortably doing a physical job during her pregnancy.
"The further along I got in the pregnancy, I knew I could count on my coworkers to help me out with things that I used to do easily that were now quite difficult. Like walking for many kilometers in a planned harvesting block to put up ribbon," she said.
This is not to say that there aren't still stereotypes and difficulties facing women in the industry. There is still plenty of work to be done to continue to address gender stereotypes in the industry, as well as to attract and retain more women in the forestry workforce.
For example, microaggressions can still be a problem for women in the industry, as Emily Dou, new product development supervisor at Domtar, shared in her Q&A. "When I would go to the machine areas and tell the operators what I would like to do, they would ask why they would have to follow my instructions. That happened a lot when I started here," she explained.
There also aren't many women in operational roles in the industry, particularly in logging. According to Cherie Whelan, director of SAFE Companies for the BC Forest Safety Council (BCFSC), there are currently few female log truck drivers and even fewer female hand fallers certified by the BCFSC.
However, our second annual Women in Forestry Virtual Summit on March 8 will attempt to address some of these issues by sharing ways companies can improve their diversity and inclusion efforts and giving an inside look at women's experiences in operational roles. Building on feedback from last year's event, this year's presentations will also focus more on Indigenous inclusion in forestry and how to chart a career path in the industry.
The event will feature trailblazers including Susan Yurkovich, president and CEO of the BC Council of Forest Industries, Dana Collins, forestry consultant and managing director of Juniper Collective, and Kelly Cooper, founder and president of the Centre for Social Intelligence, among many others.
I am excited to learn more from all of our speakers about how a broader culture change can be achieved, and continue the diversity and inclusion conversation so that we can #BreakTheBias. Register now to join us on March 8!